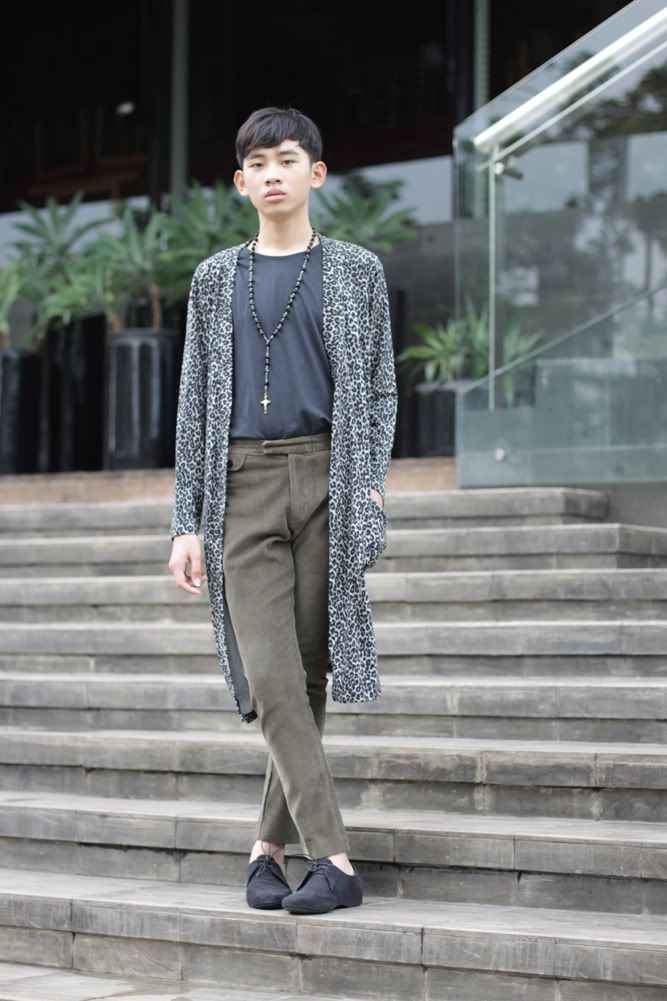 (One and a Half Cardigan, Topman Pants, Topman Tee, (X)SML Rosary, M:Zero by Melissa Shoes)
What an enjoyable day, I'm free now! Finally, my summer holiday eventually comes! Finally, I can prepare my trip, write a post, enjoy movies, music and video games. (This is my life, I cannot live without any of them).
Wearing some of my recent favorite stuffs in these pictures. The rosary was a gift from lover. I really love it, and I will wear it very often. I got the leopard long cardigan from
One and a Half
after a long searching. I have a crush on animal prints but it's so hard to find one in men's collection. Then with no doubt I bought it when I saw it at Brightspot Market. The black tee actually have a sheer fabric on the back, but I couldn't take the picture because the security suddenly came and didn't let me taking photos. That's also the reason why I managed to take only two pictures.